Are you looking for an accordionist to play to your wedding or cocktail party ?
You are organizing a party, a private or a business event. You just have to identify a musician to bring that lively touch to seduce your guests.
I offer you an original and authentic solution to give a unique atmosphere to your party. I perform around Lyon, Paris and Geneva but also abroad.
A musical animation provided by a solo accordionist has indeed many benefits: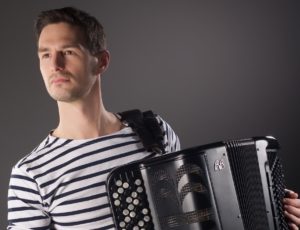 Contact me for more information and to receive a quote as soon as possible:
A VINTAGE ANIMATION TO THE SOUND OF THE ACCORDION
Your event is approaching, you have thought about the different providers for this evening near Lyon. For the music, you are looking for an elegant and authentic touch. Ideally, it would be a popular and original music that can accompany the evening's cocktail.​
The accordion immediately suggests this popular, vintage and elegant side.
A single musician who can play while moving, strolling or close-up, less static than a group of musicians who have to settle in a fixed point.
With little or no equipment, the accordion can both play discreetly and be sufficiently present without the need for a sound system.
When we think of accordion, we necessarily think of a very French, Parisian style, this Guinguette atmosphere. That said, other, less known styles also come to surprise your guests' ears. I detail this point below, in the repertoire part.
Of course, a solo accordionist will be less expensive than a group of several musicians who will also have to set up a sound system, come to settle earlier…
you might as well call upon a young, dynamic and elegant accordionist
In other words, accordion music brings a festive, classy and original atmosphere to seduce all the guests at your event.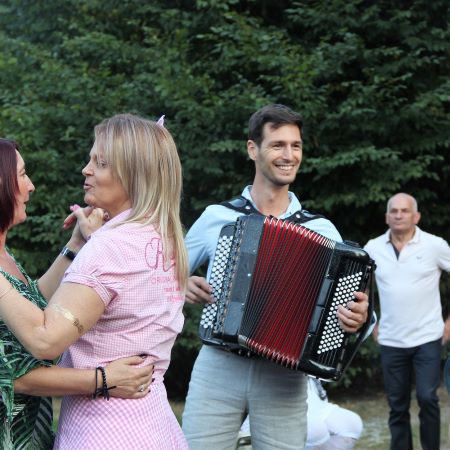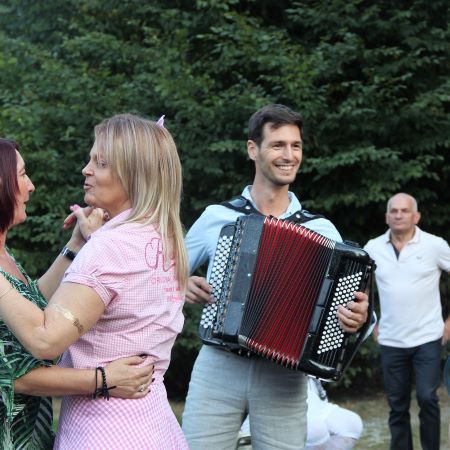 Professional musicians and many years of experience in the event business

A very complete repertoire: different styles of music are proposed to you
From a solo accordion to a complete group of 5 musicians with the equipment.
Videos of each formula to help you choose the most suitable band for your event.
The experience and attentive listening to advise you on the best animation
A VARIETY OF MUSIC STYLES
I regularly perform solo at family parties, weddings or corporate events. One thing in particular seduces the people who call on me for this type of performance: Unlike a musical group of three or four musicians, it is very simple to get me involved. Once at the event site, I am ready to play within a few minutes and I can move among the guests if the client wishes.
Another aspect stands out in the assets of this solo musical formula. It is the range of music I offer to meet everyone's needs. Indeed, music such as the Parisian music from the 1930s, Yann Tiersen's waltzes, Amélie Poulain's waltzes or well-known French songs are always expected.
The Parisian style on the accordion and its "French Touch".
It is difficult not to evoke a vintage repertoire through the most famous accordion melodies. Rare are the performances that I perform where I am not spontaneously asked to play "La Mer", "My Way" or "Amélie Poulain".
We can imagine an event, in Lyon, for a company that has decided to gather its members to celebrate a special event. Guests are present and have a drink while discussing the company's welcome initiative.
A background music played on the accordion resonates without imposing itself on the guests' ears. The music, a waltz from Paris of the last century, brings this retro atmosphere that gives a serene dimension to the evening. This discreet touch fully participates in the party's general atmosphere.
However, the guests always enjoy discovering other styles that I like to interpret when I play the accordion alone.
The French accordion with its retro and elegant image. The must-have for an evening or event with a outdoor theme.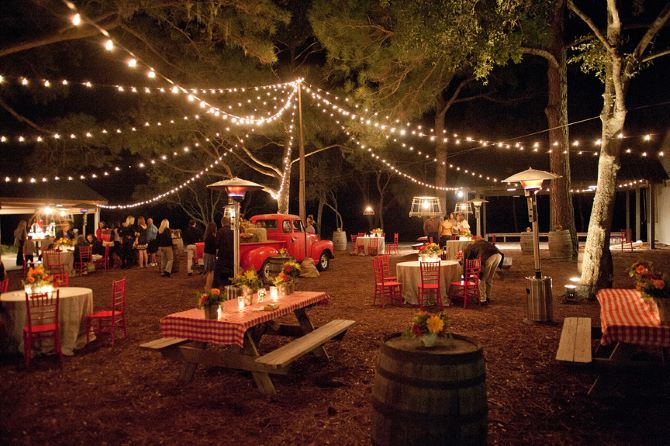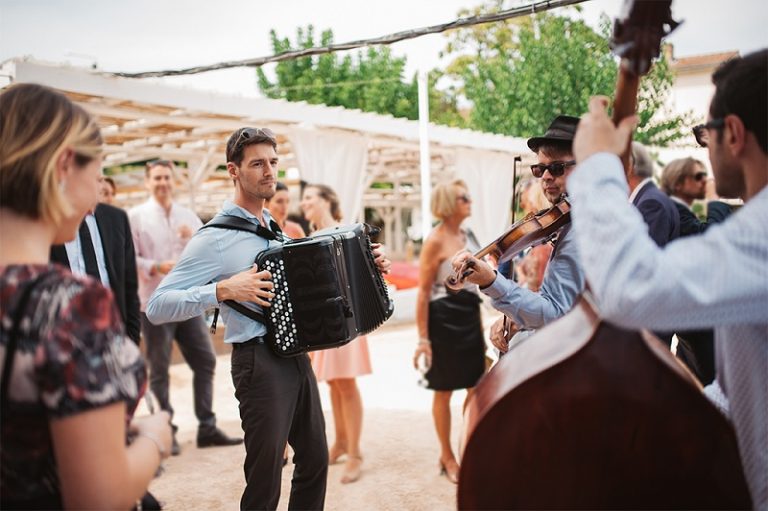 A GYPSY JAZZ AND SINGING BAND
Gypsy Jazz band energy mixes the subtlety of Jazz with the dynamics of Swing. A perfect compromise in most cases. With a touch of French song in the repertoire, you are sure to bring a delicate atmosphere to the evening.
AN AUTHENTIC JAZZ MUSETTE STYLE
The musette is in fact the style that made France dance for decades. Basically, it is a dancing style that is closely related to the beginning of Jazz in the 1920s-30s: Swing Musette.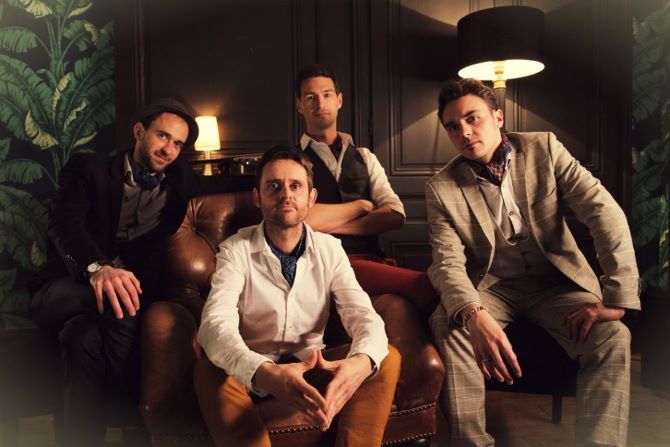 World Music and Gypsy Jazz
The french musette style is often sought after when calling on a French accordionist for an event. Playing unexpected music on the accordion is a good way to leave guests with a special memory.
Indeed, the accordion, an instrument that seems to be very French to people's eyes, is present all over the world.
In every part of the globe, we find accordionists playing local music. The accordion is certainly as popular in Russia (the Bayan) or in Brazil (with the forro) than it is in France.
Thus, I propose to add some international titles to my repertoire to widen the range of music offered. The repertoire is listed below.
Gypsy Jazz is also a style perfectly adapted to the accordion. Some swing pieces take place in the repertoire, always to pleasantly surprise the guests.
For an animation more centered on the Gypsy Jazz style, I also propose bands of 2 to 4 musicians. We play together regularly around Lyon and Geneva but sometimes in Paris or abroad.
VIDEOS TO HELP YOU CHOOSE THE MOST APPROPRIATE ANIMATION FOR YOUR EVENT.
Trusting a band or a solo musician is not always easy. Music is an important aspect for the success of an event. To get a good idea about the quality of the music, videos are essential.
Gypsy Jazz Duo (accordion, guitar and vocal)
Gypsy Jazz Trio (accordion, guitar and vocal, violin or doublebass)
Gypsy Jazz Quartet (accordion, guitar and vocal, violin and doublebass)
You wish to call upon a professional accordionist musician for your event and you are right.
I invite you to contact me in writing or by phone to define together the musical service which corresponds best to your party.
REPERTOIRE : WHICH SONGS WILL BE PLAYED DURING THE EVENING ?
The proposed performance allows you to play up to 2h30 of music. The repertoire has been carefully selected to satisfy the guests attending.
Swing standards of Django Reinhardt will be in the spotlight in the Gypsy Jazz.
On the accordion, it is hard to escape the famous waltzes of Paris or Amélie Poulain who will accompany an Argentinean tango or the great titles of French and international music.
For you, Frank Sinatra embodies elegance and Louis Armstrong is the Jazz's top man? A few jazz standards will then be required.
French Café music
Mon amant de St Jean
La Foule
C'est si bon
La bohème
Les champs élysées
Ménilmontant
Sous le ciel de Paris
Padam padam
…
Gipsy Jazz - Swing
Popular songs
Valses
My experience
I offer to you my experience in the musical event business 
Custumized line up
A solo accordionist or a complete music grou
A varied repertoire
Popular music, jazz, swing and songs
Multiple videos
Numerous videos to help you make a choice
Serious advice and organization
I personally insist on being involved with the people who contact me.
A reactivity
Once contacted, I will send you a quote within 2 days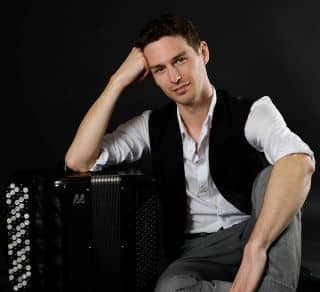 You work on the organization of your event. You wish to hire a musician. Contact me, I will be able to advise you on the different aspects of the musical performance.